Midatlantic Professional Services is highly specialized in voice and data network design, voice cabling and data cabling installation, network cabling solutions and installation services.
Midatlantic has over fifteen years of combined voice/data cabling experience. We deliver our cable solutions with a commitment to doing things right, delivered on time and within budget. We have expertise in all aspects of network topologies and LAN solutions such as MPLS, CAT 6 and fiber optic network design. We are a full-service technology company committed to the highest quality craftsmanship and complete customer satisfaction.
Voice Cabling
We are highly specialized in initializing wiring for basic telephone communication systems. It includes analog lines, modems, and landline based telephone communications. We also install VoIP systems that will help in efficient delivery of communications over IP (Internet Protocol) networks. Moreover, this internet VoIP is one of the most preferable tools used in various modern businesses.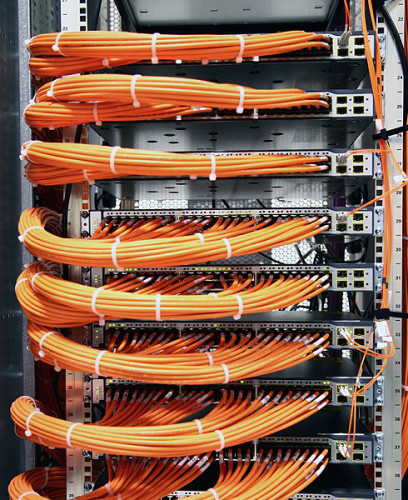 Gigabit Ethernet
Our experts are highly proficient and hold great mastery over Data Cabling solutions and services. We assist our clients to enable Gigabit Ethernet in their desktops by installing twisted copper cabling. We have two types of twisted pair cabling – Unshielded Twisted Pair (UTP) and Shielded Twisted Pair (STP). We make complete use of Unshielded Twisted Pair cabling system because of its high flexibility and efficiency. We use Shielded Twisted Pair only in situations where prevention of EMI (Electromagnetic Interference) is highly necessary.
LAN (Local Area Networks)
LAN are used in most common places like schools, office buildings, hospitals, day care homes and large commercial office areas where they frequently share various resources through printers, files or other applications. Midatlantic Professional Services install LANs that will supply to a group of networking workstations situated close to one another. We have great proficiency in installing structured cabling infrastructure, which we ensure to design as per your requirements. Furthermore, our technicians make sure to offer quality solutions without disrupting your working environment.